If you need good advice on investment property, finance, wealth creation, job search, business & marketing and immigration services talk to James Cagney. You do get the best advice from someone who has gained their knowledge through a lifetime of experience and not from a text book. James is an author and international public speaker and is able and willing to help you achieve your business and personal goals. Click on the above for specific advice, or call James on +61 416 137 645 or send a message to James HERE.

James Cagney (not the famous Hollywood actor, although many say he looks like him) is the founder of the International Immigration Alliance, Integrity Finance Network, Australia Hot Property and Wealth Mentors. James was born and raised in South Africa and immigrated with his family to Australia in 1998. James Cagney is a Strategic Entrepreneur who maintains that you should only take advice from people who have achieved success in a specific field of endeavor before taking action. Everyone has an opinion. But someone who cannot demonstrate success has not earned the right to give you advice. All they have is an opinion with no substance which will not help you.
Henry Ford said"The only real security a man can have in this world is a reserve of knowledge, experience and ability". James and his strategic partners have all of these attributes to be able to help you to succeed.
James Cagney has a the following qualifications in addition to his extensive experience to be able to help you:
Diploma in Marketing Management and offers marketing and business advice, Internet marketing courses and services and networking opportunities.
Certificate IV in Real Estate Agency Practice and provides advice, networking and residential properties for investors
Certificate IV in Finance and Mortgage Broking and provides loans and refers clients to financial planners, accountants and solicitors within the service network
Author and Cartoonist Clarence Day said "Information's pretty thin stuff unless mixed with experience". Find out how James can help you below. To find out more on each topic simply click on the underlined or Icon alongside each service: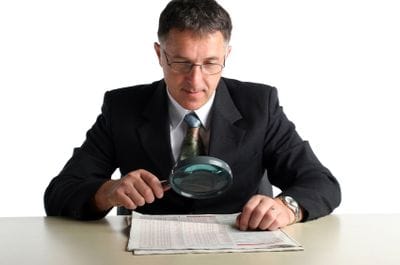 If you want insight into what is happening inreal estate, immigration, business society in Australia, you can go to my BLOG. Some of these articles will be hair-raising and controversial so make the take time to go to this page NOW . For a realistic and practicalview on the Australian property market and not the biased opinions of slick sales people. property spruikers and property developers click HERE .There are severalFREE eBooks for you as well on this page. Take advantage of these right NOW because.....procrastination is the biggest cause of failure and "One....of these days"..... is....."None of these days". If you want to read the numerous TESTIMONIALS that people have wrote about the service they recieved from James click.....HERE .

When asking forinvestment property advice, ensure you only take advice from someone who has extensive experience. Only experienced investors have earned the right to give you advice. Unfortunately, most people take advice from family, friends and colleagues who often have very little experience and knowledge about property but do have plenty of "opinions". James Cagney is a licensed Real Estate Agent and personally has multiple properties in Australia. He has earned that right to give you advice about investing in property. James has access to properties around Australia and If you are interested in investing in property go to the video at the bottom of this page OR click on the "Property" icon. For a copy of our FREE eBooks click on both "The 7 Pitfalls to avoid when buying an investment property". and "The 7 Secrets of profitable property investors". . Although these were written for Australia the "Pitfalls" and the "Secrets" are also relevant for New Zealand, Canada, the U.K. and USA. To find out more about your opportunity to invest in Australia click HERE. For more information on the Australian Investment Property Network scroll to the bottom of this page or click VIDEO.

The mortgage market is very complex today and if you are looking for a loan to purchase a property we can help. If you have not reviewed your mortgage in the last six months you could be paying too much and making the banks rich. Most people are over concerned about the interest rates but how you structure your mortgage is far more important than the interest rate. The correct structure will save you tens of thousands of dollars per year and hundreds of thousands over the term of the loan. We will help you pay your home loan off quicker and increase the opportunity for you to create wealth. We will show you how to beat the banks who are only interested in minimising their risk through cross collateralize your home to your investment properties to protect themselves. Be very careful of the banks fine print and particularly their "All monies clause". We offer you a FREE, no obligation "Financial Health Check" and "Mortgage Review" just click on the "Finance" icon on the left or click HERE .For a copy of our FREE eBook, which will give you amazing insight click on "The 7 Pillars of Financial Freedom".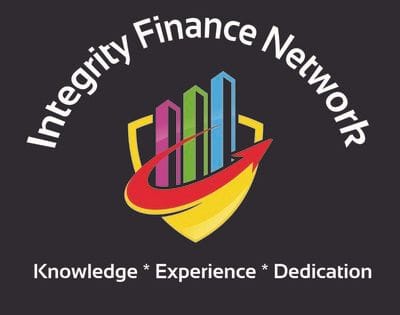 The Integrity Finance Network (IFN) is a group of like minded professionals who have the knowledge, experience and dedication to help you to protect your assets, reduce your mortgage faster, consolidate your debts, invest in growth assets, take control of your Superannuation through a Self Manged Super Funds (SMSF), plan your financial future through budgeting and estate planning. Our professionals within IFN will assist you to prepare for the future to safeguard your family's wealth. It is much harder and very expensive to help you once you get into financial difficulties. When tough times hit many of us are caught like a rabbit in headlights - dazed and confused. Most people do not plan to fail, they fail to plan. Gary Busey says we should "Pray for the best, prepare for the worst and expect the unexpected". Click on www.integrityfinancenetwork.com.au OR click IFN to find out more.

To increasing your wealth you need to take advice from people who are wealthy. Unfortunately many of your friends and family want to try and protect you from making mistakes and the only way they know how to do this is to tell you to do nothing! Not good advice because taking that advice will only keep you broke now and into retirement. Others are just plain jealous that you have the courage to do something about your future and try to keep you poor with negative advice. They often do this by telling stories about friend and relatives who made bad investments or relating articles they have read or seen in the newspapers and on television Reality shows.that pry on sensationalism. They just want you to be like them.... following "The Herd" , which means - moving slowly and meaninglessly towards a miserable retirement. IIf you have previously invested and have not made money don't give up. Use this experience as a stepping stone rather than a stumbling block. Take advice from entrepreneur, Will Rogers, who said "Even if you are on the right track, you'll get run over if you just sit there". Read my FREE eBook "Develop the mind-set of the Wealthy" . Or click on the "Wealth" icon or the left or HERE to find out more.
If you ar

e interested in immigrating to Australia you need to get the best advice you can without spending exorbitant fees and charges. James recommends registered migration agent Sharon Harris (MARE 950 1060) of Migration Specialists Pty Ltd. Sharon is a solicitor and a registered migration agent for over 20 years. Sharon has an in-depth understanding of both permanent and business migration and she has helped thousands of families to successfully migrate to Australia. In James opinion, many Australians Lawyers and Agents have never had the experience of immigrating themselves and gone through the anxiety, tough times that immigarnts go through. They never get to enjoy the benefits that Australia has to offer. To help you do this Click on the "Immigration" Icon to find out MORE. Fora FREE eBook click on "The 7 Blunders immigrants make when arriving in a new country". Although this was written for Australia the "Blunders" are also relevant for New Zealand, Canada, the U.K. and USA. For more information on your eligibility to migrate to Australia click HERE .

Finding the right job for many migrants is a daunting and challenging experience. Employers usually prefer "Australian experience" and "Australian qualifications" and you are at a distinct disadvantage To overcome this you should have done a Qualification Assessment by an industry body before arriving in Australia.Or you should have upgraded your degree with relevant Australian laws and regulations. If you have not done this before arrival contact us to arrange this for you. There are numerous industry "tickets", and certificates needed to be able to take up gainful employment in Australia e.g. Health and Safety, registration with professional bodies and many more .Find this out what is required before you start looking for a job to avoid the disappointment of being turned down time and time again. Resumes are very different in Australia to that required in other countries. James will give you advice based on the success of many of his clients successfully obtaining the job of their choice. Click on the "Jobs" icon above for MORE information and for a FREE eBook click on "The 7 Tactics immigrants can use to find the right job in Australia" . Although this was written for the Australian job market the "Tactics" are also relevant for New Zealand, Canada, the U.K. and USA. Fore more information on how to secure a job in Australia click HERE.for more advice.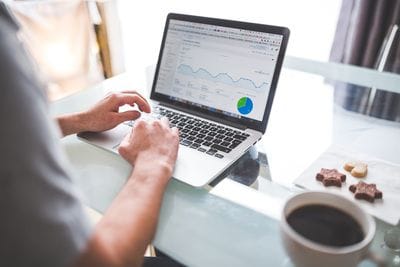 If you are interested in making EXTRA MONEY then "Internet marketing" is the answer. Many Australians today are finding it tough to make ends meet. Inflation, the cost of child care, ever increasing utilities bills, high taxes etc. are taking there toll and hard working families are getting deeper and deeper into debt. You can run an Internet business from the comfort of your own home and with very little initial start up and ongoing costs. No need for staff and paying wages, Superannuation, leave loading and paying for their "Sickies", whilst you slog away year after year with limited income . No commercial leases to put your home at risk because most commercial landlords want your home as security. You need to know the "HOW" to do this as Internet Marketing is a competitive world. Don't waste hours and hours trying to create websites, create products, selling products that few people "want". One of the biggest opportunities today is "Web based education" and we have a product that will make you that extra money you need . This product it is available for you to market right NOW. Click on the Icon to the left or HERE .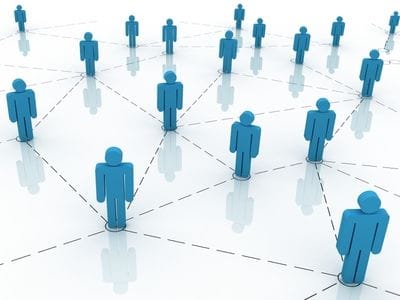 Interested in creating a successful business in Australia? Our network of experienced professionals will guide you to achieve your goals and objectives. Robert Kiyosaki, the author of 'Rich Dad, Poor Dad' said "The richest people in the world look for and build networks. Everyone else looks for work". Great advice and it is imperative for you to choose to live your life with "lifestyle and dignity" rather than being "broke, embarrassed and ashamed" living off the charity of the government, family and friends now and into retirement. Successful business people know the value of ongoing education and getting the best advice right from the start up of a business. Contact the "Integrity Business Network" or be prepared to suffer the consequences of a failed business. For a FREE copy of the eBook click on "How to find ideas and market them successfully" . Be mentored by successful entrepreneurs who turn problems into sustainable solutions. Click on this Icon on the left or click HERE to find out more about how we can help you start a business and how to continue to make your business profitable.

Interested in what other services we provide then click on the Tabs above OR call James Cagney on +61 416 137 645 or Fax +61 7 5657 7094. Please call between 09h00 to 18h00 Australian Eastern Standard Time (AEST).
Disclaimer
This is not financial or immigration advice. You should not act solely on the basis of the material contained on this website. Changes in immigration and finance legislation and regulations occur frequently and without prior notice. Property Cycles are subject to frequent change so information herein are general comments only and do not constitute or convey advice per SE.
IRPS Associates Pty Ltd, P O Box 838, Helensvale, Queensland, Australia 4212.
Telephone +61 416 137 645