Why would you want to invest in Positive Geared Property?
Do not buy negatively geared investment properties - especially in this time of low interest rates in Australia. Interest rates will go up (as they inevitably do) and you will be paying a lot of money out of your pocket every week to keep the property afloat. To explain this and make this easy to understand for every $1 you pay on an an investment property you only get a portion back of that based on your income tax back bracket from the ATO i.e. If you earn $100,000 in Australia you are you pay $25, 008 in income tax (taken form ATO tax tables and have not deducted other government rebates or allowances). Therefore, you are spending a $1 to get $0.25 back from the taxman on negative gearing. Now I know it feels good to get money back from the tax man, but you don't have to negative gear to claim tax breaks. Even if your property is positively geared there are expenses you can claim. If you would like more information on how and what you can claim on positively geared property click HERE.

Unfortunately, the profession is plagued by so-called experts and many morally-bankrupt "agents", brokers and "consultants". Worse still, people are also taking advice from their colleagues, family and friends in regards to investing in property. Unfortunately, because the own an investment property / ies does not make them an expert. Again, if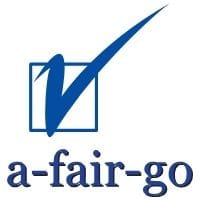 they purchased a negatively geared Investment Property, they may be reluctant to admit their mistake. Negative gearing inhibits the opportunity for investors to increase their property portfolio because they lack the "Cash Flow" to do this effectively.
Alternatively, they may smash your ideas about investing in property by telling you all the negatives they have experienced. The main reason I have found why investors do not make money is simple - they lack the knowledge. There are time proven wealth principles to follow and I can never understand why investors do not follow good advice. When they made the wrong choices they most often blame others for this. Very seldom have I ever heard a person admit "personal responsibility" for their investment blunder, they always blame someone or something i.e. the real estate agent, the finance broker, the economy, the government etc; etc.
For a FREE initial consultation of your chances to successfully invest in property contact James Cagney. Once we have had a brief chat James will be able to give you options and offer you choices. To request your FREE initial consultation, please click HERE or call our Property Hot Line on +61 416 137 645. Please call between 9am to 6pm Australian Eastern Standard Time (AEST).
If you want to read the numerous TESTIMONIALS about how James has helped numerous investors click.....HERE
If you want insight into what is happening in real estate, immigration society and politics in Australia click>>>> HERE. For a realistic and practical view of the Australian property market and not opinion from property spreukers. Some of these articles are controversial so please fasten your seat belts and take time to go to this section or as an investor ignore them at your own peril. Do it NOW because......procrastination is the biggest cause of failure and "ONE of these days"..... is....."None of these days"......click>>>HERE.
Disclaimer
This is not property or financial advice. You should not act solely on the basis of the material contained on this website. Changes in legislation occur frequently and without prior notice. Property Cycles are subject to frequent change so items herein are general comments only and do not constitute or convey advice PER SE. Call us on +61 416 137 645 or click HERE and we will contact you. to get the best advice for your personal circumstances.
IRPS Associates Pty Ltd, P O Box 838, Helensvale, Queensland, Australia 4212.
Telephone +61 416 137 645