Posted by James Cagney on 25 March 2020
The Coronavirus (COVID-19) pandemic will change the rules of the game for property research companies. Whatever the experts have predicted a month ago will change dramatically over the next 3 to 6 months. However, this financial crises is very different to past financial crisies we have gone through. The Coronavirus crises has a time line. We know that if we adhere to the strict government measures the crises is here for only 3 to 6 months. Thereafter, there will be pent up demand for properties by home buyers and investors, which will accelerate the next boom.
Unlike the last Global Financial Crises (GFC) when we lived in hope that the stimulus package would help us through but we were never quite sure it would. The economists could not provide a convincing estimated time line when we would come out of the GFC. The best approach you can take is forget the next 3 months. The trends in the property market are null and void. No one can accurately predict the outcome. You need to look "beyond what you see" right now. Normality will return and just like SARS, Swine Flu, Bird Flu etc. in a year most of us will have forgotten about the Coronavirus.
Normally at this is the time of the year all the experts are out on the street busking their opinions on the prospects for the econom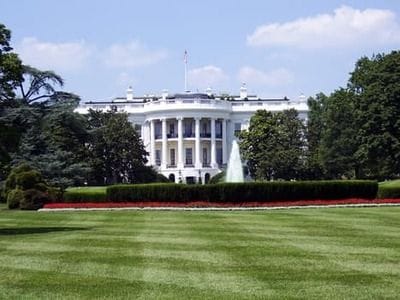 y, real estate and share market for the coming year. We are not short of opinions from research companies, property experts, journalists, property developers, real estate agencies, mortgage brokers, banks and non -bank lenders, professional associations, property valuers and numerous state & federal departments. I have learned over the years that "Opinions are like noses- everyone has one and none are identical".
I have also discovered that many of the research company's' use different methodologies and sample bases to determine their statistics. That is why the statistics and research they publish often varies significantly. You therefore cannot only rely on one source. The rule of thumb is always be wary what you read and believe. There is a saying - "There are lies and there are statistics".
Most larger banks have in-house research departments and purchase research from other institutions. They do therefore publish relatively accurate data. Professional associations like the Housing Industry Australia (HIA), Financial Brokers Association of Australia (FBAA), Property Investment Professionals of Australia, to name only a few, mostly use published data and statistics provided by their members. Valuers like Herron Todd White (HTW) use other research company's' information plus official past sales records to assist in the property valuations they prepare for lending institutions.
Be wary of property developers, real estate agencies and mortgage broking companies who use selective research that suits their marketing strategies. Often the information provided in their glossy marketing materials and web sites resemble a fairy tale (lies and bent statistics). Be wary of that enticing red apple - the fairy tale may result in a nightmare ending for you.
It's a mammoth task correlating the plethora of published data and media releases about the state of the property market. Separating the FACTS from FICTION takes years of experience and knowledge.
Our company does spend a great deal of time, effort and money to do this for our clients. We go above and beyond to help our clients before purchasing a property. We have our strategic partners including real estate agents, mortgage brokers, financial planners, accountants and solicitors to assist you to invest in the right property to suit your personal circumstances.
We have a "Client for Life" policy which means we concentrate on our clients' needs and not what is going to put money into our back pockets. Because we have provided our clients with this service we get repeat business and referrals. It is about your dreams and aspirations for your future. We will also benefit as we become your investment mentors.
Success is a journey not a destination. Let us help you on your journey. Call James Cagney on +61 416 137 645 or email him at jfc@jamescagney.com.au or click HERE.