Do you want to create Wealth click >>> HERE
CLICK on any of the above headings to go directly to the subject you are interested in.
---
Here are the reasons you should be investing in your future!
The Australian investment Property Network conducts seminars in cities and towns throughout Australia.
You are most welcome to book for a seminar which covers the following:
How to use Principles of Wealth to create a comfortable future now and into retirement
How to save hundreds of thousands of dollars off your mortgage
How to pay less income tax (legally of course)
How to create passive income so you do not have to work up until you are 70 years old
It is amazing how we go into a reverse mode and expect the worst as soon as the there is some bad news about the world economy. But the greatest news is that right now interest rates are at a 52 year low. Even if interest rates go up by 1 to 2 % we are still at a 20 year low. There has never been a better time to buy an investment property because your outgoings are as low as they will ever be. Imagine that you have a flashlight that you shine into the dark. What does your flashlight show up? Is it negativity, lack, limiting beliefs, poverty etc.? OR is it opportunity, prosperity, wealth etc.? And this is how you view the world - we do not see things as they really are we see things as we are.
Albert Einstein said that "Imagination is more powerful than knowledge". So you have a choice today - start seeing the opportunity in every difficulty or choose to see the difficulty in every opportunity. If we allow ourselves to be hesitant about investing you will never have the courage to do it. However, if you have the vision and the desire to live a comfortable life in your golden years you will reap the rewards by investing in real estate, and you will have the opportunity be independently wealthy - unlike the 90% of Australians who will be needing government support to survive in retirement because of the ever diminishing Superannuation returns as you draw down the capital amount . Many Australians still have the mistaken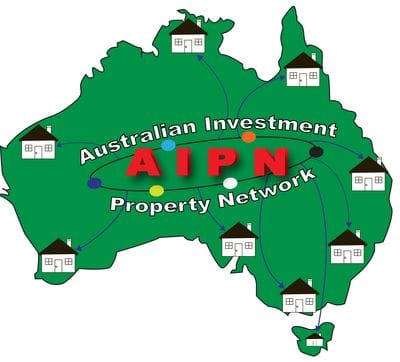 believe it is the government's responsibility to look after them in their old age. The facts are that the government does not have enough money to support the "Baby Boomers" that are coming through right now. The "Grey Tsunami" is upon us!
In the 50' and 60's the government was able to cope with the number of pensioners coming through. But in that era people did not live for 20 to 30 years after retirement. The government did not have to fund the huge medical expenses and cumulative pension payments they will have over the next two to three decades. The "Baby Boomers will suck all the money there is available in the coffers and "Gen X & Y" will get nothing! Most of the the population in their 50's and 60's today simply did not have enough time to build enough Super because compulsory Super was only introduced in the early 1990's . Those who knew that Super would not provide enough income in retirement contributed more into Super. They then experienced the stress of seeing their Super decline before their very eyes because of the GFC, USA crises, the European crises. There will be more crises to come in future so you better be ready for more turmoil.
We live in a changing world where each person must take responsibility for their own future, including funding our retirement. The "she'll be right mate" thinking and "I will win Lotto" plan will result in a pain full retirement because you will suffer from "I can't afforditis". Australia does not have a younger work force large enough to support the millions of citizens and permanent residents requiring pensions, health care and aged care. Unfortunately politicians are more concerned with their own self interest and make decisions that will help them remain in government. And they get the "Defined pension" which is guaranteed and linked to inflation". Talk about looking after yourself first!
Here is the solution - every day you wake up say these words to yourself "IF IT IS TO BE, IT IS UP TO ME". Otherwise you may be living with your kids, or off the charity of your family and friends.
Unfortunately the ruling Australian political party only has a "4 Year Plan" - that is - until the next election. Other fast growing economies in Asia, like China, India and Korea have a "100 Year Plan". Each consequent ruling party in Australia pushes the problem of overspending, existing government debt onto the next government and even more distressing future generations who then have to try and cope with the enormous Burton of debt. How do you think they are going to do this? Through paying more and more taxes and enduring greater hardship over the next two to three generations.
Take action today because every day you procrastinate mean you have less money to enjoy later. We conduct seminars. Find out when the next AIPN Seminar is in your city or town by clicking here > SEMINARS.